Grapes or Pomegranates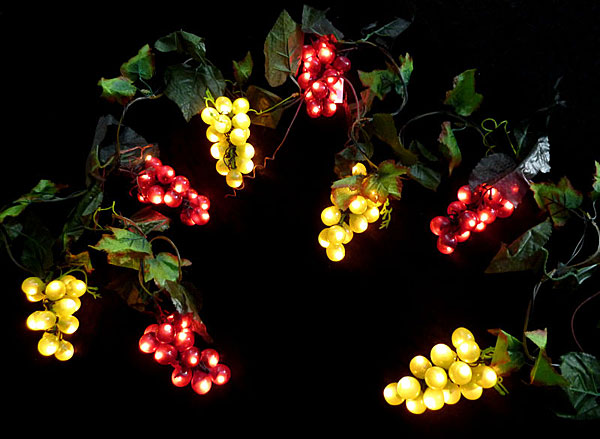 It's almost time for Sukkot. We love these fruit lights — 10' long strings of light consisting of 30 Pomegranates or 120 grapes, strung together with leaves.
What a unique addition to brighten and beautify a sukkah. This online store offers numerous accessories and decorations for use in the Sukkah.
Low wattage, individual bulbs

Push-button control

Eight function variations for adjusting/sequencing lights
$30 per 10' light string of Pomegranates
$27 per 10" light string of Grapes